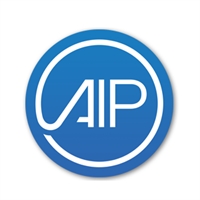 AIP Connect
AIP Connect is a library of easy-to-use connectors that are designed to perform tasks to enhance the basic print and scan functions of Sharp OSA-enabled MFPs. The AIP Connect platform supports a set of connectors that can be centrally managed.
And, it provides IT departments and customers with a secure, integrated and product document scanning and printing experience within their existing and new IT infrastructure.
AIP Connect supports single login for users, for quick and easy access to all AIP Connect connectors just by logging into AIP Connect.
OnBase, OneDrive and Blackboard Learn connectors help streamline processes and workflow in various environments.
AIP Connect supports single sign on with output management software including Kayleigh, PaperCut MF and MX-SW100 print release.
Brand :
Sharp
Category :
Software Solutions